I hope you have been well and enjoying this season's transition from that sun-filled summer to the nour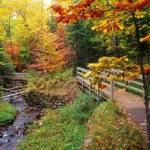 ishing rains that keep everything so lush and green and healthy.  With these transitions comes change internally in our own health as well, spurred by temperature and moisture fluctuations, seasonal food availability, and the natural acquiescence of our daily routines to be more in sync with prevailing weather.
Usually, the best thing to aid any transition is to be mindful of what has been helpful to you in the past! Among all of the other things you know are good for you to do this time of year, remember to treat your Qi as well! Whether your immune system found a boost from Acupuncture and Chinese Herbal medicine, your aches and pains were soothed or your heart felt at peace after a relaxing session, I am sending a little reminder that if you need treatment it is here!
Getting back to the whole idea of tending to our bodies BEFORE they demand our attention, we must keep in mind that there are so many things we can do for ourselves in terms of food, activity, mindful thoughts, sleep, supplementation and other support to help us feel healthy in every season, strong in our bodies and peaceful in our hearts.
In Chinese medicine, seasonal eating and activities are important to maintain balance. On the table we can nourish our digestion by replacing the fresh raw fruits and vegetables, so plentiful in summer, with warm soups and steamed vegetables which help to keep our digestive Fire going when it starts to cool down outside.  In our free time we can start to look towards activities that can keep us warm and dry(ish) and that we enjoy in fall months – whether urban or forest hikes in our rain gear, taking some time at the gym or with yoga or danc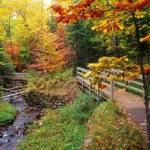 ing. Maintaining a healthy activity level will not only support our immune systems but help ward of depression and anxiety.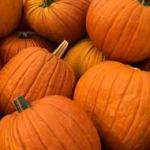 When it comes to Seasonal Health supplementation Vitamin D is usually on the top of everyone's list in winter and safe supplementation varies from one individual to the next, so ask your provider if 2-6 thousand IU's of Vitamin D is a good amount for your daily dosage.  Here at WATC, I prefer a sublingual liquid variety, so it is absorbed right through the tongue, bypassing digestion and any potential malabsorption issues. Oregano Oil, Elderberry, Vitamin C are all great to have in stock when the germs start to roll around.
Last but certainly not least, don't forget to detoxify! Our bodies create toxins as a natural byproduct of cellular metabolism, and need adequate sleep, nutrition, and relaxation to detoxify. This is without even considering the additional environmental or dietary toxins we add on to that toxic load our livers, skin, kidneys, lungs and colon are already trying to process. Easy ways to help support detoxification include Epsom Salt baths, taking 10 minutes or so in a sauna or steam room, sweating with light exercise, and drinking plenty of clean water. For a comprehensive detoxification program talk to your provider, we can have one ready for you in a week! Click here to check out one of our favorite detoxification programs and then let us know if you want to get started! – Dixie Leigh Young Small, LAc, MAOM