Wellness At The Center brings Acupuncture & East Asian Medicine with a holistic healing approach to the Lents neighborhood of SE Portland.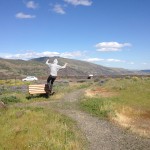 Treatments are individually created with one simple goal in mind: Restore you to a natural state of balance and with that a greater level of health and vitality.
Pain of any kind makes it difficult to enjoy life and is a real indicator that something is wrong and needs to be addressed.

The holistic modalities of Acupuncture & East Asian Medicine, Chiropractic Medicine and dietary therapies systematically treat the whole person to get to the root of physical and emotional pain and illness.
Appointments are available Monday through Saturday in SE Portland at our Lents Town Center office.
Schedule online using the "Book Appointment" link below, by calling 503-255-7000 and leaving a detailed message or by sending an email info@wellnessatthecenter.com.
Book Appointment
Services available for online booking:
New Patient Visit 90 min *
Follow Up 60-75 min *
Streamlined Follow Up 45-60 min *
Extended Follow Up 75-90 min *
Esoteric Acupuncture 90 min *
Cupping session 30 min ($65 at time of service)
Herbal & Nutraceutical consult up to 30 min in office, by phone or video: $50 at time of service
Herbal modification follow up (for quick modification of existing Rx within 1 month, video or phone): $20 at time of service
Bioresonance reactivity testing review, Nutraceutical Rx + in office, by phone or video: $90 at time of service
* Patient financial responsibility for services billed to insurance will vary, consult your plan to confirm details.
* Non-covered services fee (NCSF) for self-referred CHP, Cigna & some Aetna & plans $50
* No-show fee for late cancelation within 24-hours or no-show*An increase in late cancellations and no-shows necessitated increase.$70
LOCATION
Wellness At The Center is located on the north side of the Lents Town Center building, the opposite side from Oliver's Cafe. You can enter Suite 102 directly from the parking lot. We are on the #14 TriMet Bus line and a 5-minute walk from the

Max Light Rail – Green line

at SE Foster Road and I-205.
INSURANCE
Most insurance accepted, please see the "Providers" tab for specific information. Patients are ultimately responsible for knowing their insurance coverage for Acupuncture and for any balances not covered by insurance.
Kaiser self-referred, CHP, Aetna and Cigna patients please take note:
A "non covered services fee" of $20 up to $50 is applied in addition to any copay or coinsurance per visit, per a pre-disclosed agreement with patients. For Kaiser, the fee may be as low as $20, based on the plan, and up to $50 for CHP's self referral program. For Aetna and Cigna this fee is typically $40- $50. These insurers limit reminbursement for acupuncture to two 15-minute units of acupuncture. The type of holistic care Wellness At The Center offers does not allow for treatments of this duration, typically running 60-75 minutes with 3-4 units of acupuncture, and additional modalities as needed. Thank you for your understanding.