It is hard to believe but just 12 short months ago Wellness At The Center (WATC) opened its doors and began to see patients in our newly remodeled clinic space on NE Halsey Street! Looking back on our First Anniversa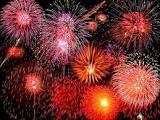 ry at the past year, we have grown to include three more amazing practitioners, had a lot of fabulous new faces passing through these doors and added a bit more finesse to the clinic space everywhere. I want to extend sincere gratitude to all of the patients who have trusted us with their care, to my family, my husband and friends for their support and encouragement, and to Trent Wilson, LMT and Dr. Melissa Woodyard for contributing their skills and working together to build an amazing holistic healthcare resource in this little corner of NE Portland, OR. If you know about us, but have not made it in yet, now is the time!  Go ahead and give yourself the gift of vibrant health: Schedule Now
And don't forget to bring your donation for the Holiday Donation Drive on your next visit to receive $10 off what you normally pay for Acupuncture or Massage Therapy! The drive benefits the Portland Rescue Mission and Human Solutions!
What else is new on this weekend of our one-year anniversary? Well, we are so very excited to be welcoming the most talented woman to our team in 2015! Have you ever had hand or foot reflexology? Can you imagine your aching joints melting into relaxation while important physical process are supported through the natural healing form of reflexology? How about a holistic skincare analysis and natural herbal facial, for those troublesome blemishes that seem to never fully disappear? Ever wanted to know about gently and safely having unwanted skin spots removed, experiencing body contouring, laser hair removal or LED light therapy? Well, when we learned about the expansive skill set that April Truong, Master Esthetician, Reflexology therapist and advanced laser skin care specialist held in her repertoire, we knew we had found a fantastic addition to the clinic. Add to all of this years herbal medicine training from Vietnam that has informed the creation of her own natural skincare product line, and you end up with some amazing tools to help keep the outside of your body as healthy and vibrant as the inside! Check back with us in the coming weeks for information on scheduling, services offered and specials with April Truong!
In the mean time, we hope you are having a very happy holiday season! And thank you for reading about our news here at WATC! We hope to pass many more anniversaries with you and yours!