Wellness At The Center invites your participation in our
Holiday Donation Drive!
Help spread the warmth to those in need and get $10 off what you normally pay for Acupuncture or Massage Therapy with your donation!!!
WATC is hosting this Holiday Donation Drive to support two charitable organizations in our local community.

Human Solutions is collecting BRAND NEW, unwrapped:
Household Items: bath & kitchen towels, bedding, blankets, sheets
Specific children's clothing (ages 2-17): underwear, socks, winter jackets, fleeces and hoodies
Toys: games & puzzles, blocks and Legos, soccer balls and basket balls, dolls, art supplies
Gifts for Older kids: Regal Gift cards, gift cards in $10 increments to: Starbucks, Old Navy, Burgerville, etc.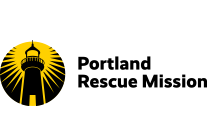 Portland Rescue Mission is collecting items from the following list as well!
Needed Items for Portland Rescue:*
"Cream of" Soup
Bottled Water
Coffee
Bibles (NLT)
Socks
New Undergarments
Coats, Hats, Gloves
Jeans
Twin Blankets
Backpacks
Women's Hygiene Products
Spray Deodorant
Hair Products Disposable Razors
Toothbrushes
Toothpaste
Travel-Size toiletries
*The above items represent only their most-needed; also accepting all types of clean, used clothing for men, women and children.
Please contact us to schedule drop off of items if outside of your scheduled appointment time. Otherwise, just bring items with you when you come! Thank you!