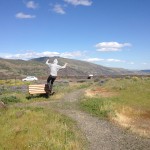 Wellness At The Center
exists as a wellness resource for our community. We offer Holistic healthcare and alternative medicine that is accessible for you right where you live work and play in NE Portland, Oregon. Acupuncture, Chiropractic Medicine, Massage Therapy, Emotional Freedom Technique (EFT), Reflexology, Holistic Skincare and Aesthetic Laser services are all located right here for you when you need them.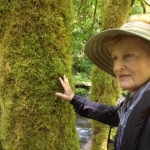 Holistic Medicine systematically treats the whole person to get to the root of pain and illness.  Acupuncture, Chiropractic Medicine, Reflexology & Massage Therapy have been used throughout time to help billions of people find relief from: traumatic injury,
chronic or frequent illness, pain from acute injuries or repetitive motion, inflammation from allergies, anxiety & depression, stress, suffering from arthritis, headache, hormonal imbalance, and general support for navigating a complicated time of life.   
With Wellness At The Center, our highly skilled and compassionate, licensed professional providers are dedicated to helping their clients reduce pain and suffering in their own lives, reaching a greater state of health and vitality. Together we have over 30 years of experience helping people recover from accidental traumatic injuries, Holistic and natural medicine is rooted in the philosophy of treating the whole being – not just one aspect of an illness or injury – to reach a more balanced state of health and wellness in which the body can heal and function properly. This is different than just recovering from an acute concern only to have another arise.
Pain of any kind makes it difficult to enjoy life and is a real indicator that something is wrong and needs to be addressed. The primary concern a patient arrives complaining of  is always the focus of treatment at Wellness At The Center – we listen. The treatment itself will address this chief complaint, as well as the underlying health issues that may be contributing to the illness or injury.
These holistic solutions are time tested and backed up by solid research and hard science. We hope you will join the millions who have accessed the Complimentary and Alternative Medicine (CAM) and counseling services to help them enjoy their own lives to the fullest. Call us today to find out where your path to greater health begins. Or, click on the "Schedule Now" button below for a complete list of Holistic Healthcare Providers and  Services: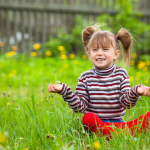 Appointments are available 6 days a week, Monday through Saturday at our Gateway / NE Portland area office with extended evening hours,  and most insurance is accepted.
Look around our site and see what the very best, diverse and highly skilled holistic healthcare providers have to offer you in

 

Chiropractic Medicine, Massage Therapy,

EFT

, Reflexology & Aesthetic Services and Acupuncture.  If you still have questions, we encourage you to contact us directly with your questions, so email or call our office and speak with a representative who can direct you to the holistic medicine options that are right for you.

If you have insurance, Wellness At The Center will call to check your benefits prior to your first appointment. We accept all insurance, including Kaiser Permanente and CHP, Pacific Source, Blue Cross Blue Shield, Providence, Health Net, Cigna, Aetna, Lifewise and more.

Appointments: 503-255-7000 or by clicking "Schedule Now"

Available Monday – Saturday with extended evening hours. If calling Sunday / Monday please understand it may take us until Tuesday to get back with you.
8401 NE Halsey Street, Suite 101, Portland, OR 97220   |   P: 503-255-7000  |   info@wellnessatthecenter.com
google-site-verification: google4f231652de1a919a.html