Using insurance? We can help. Please provide your insurance information when booking for verification and prior authorization. Patients should also verify their benefits to confirm coverage and avoid unexpected costs.
Acupuncture with Dr. Dixie Small, LAc:
Aetna*, Blue Cross Blue Shield (Regence / Anthem),

Cigna* / Great West,

Health Net,

Kaiser & CHP*,

Lifewise of Oregon,

Majoris,

Multiplan,

MODA

, Pacific Source,

Providence,

Providence MCO (Worker's Comp), SAIF,

Sedgewick, TriWest,

United Healthcare,

Motor Vehicle Accidents (personal injury), Optum, Worker's compensation including Kaiser MCO and Providence MCO.
Acupuncture with Dr. Forrest Cooper, LAc:
CHP*, Majoris, Motor Vehicle Accidents, Workers Compensation (non MCO), SAIF and all others that accept out of network providers. Dr. Cooper is in the credentialing process for this office with many other insurance carriers, anticipated approval March 2023. Please inquire if unsure if your insurance may be accepted as an in or out of network.

Once your appointment request has been accepted by the provider, you will receive an email confirmation, followed by an email invitation to complete intake forms online. All emails come via our secure EHR system, Unified Practice, on behalf of Wellness At The Center. Please complete these intake forms as soon as possible to allow time for processing.
Typically, no referral is required for you to seek treatment from an injury if there is an open insurance claim.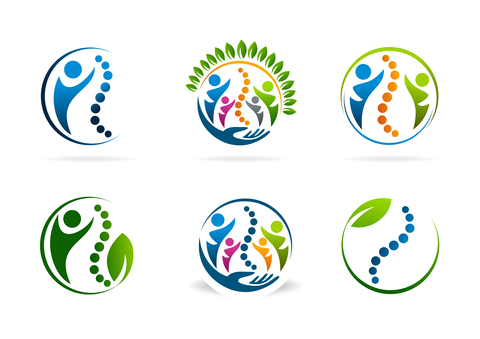 *Please note: for CHP (Kaiser self referral), some Cigna and some Aetna health plans, a "non covered services fee" of $20 up to $50 is applied in addition to any copay or coinsurance per visit, per a pre-disclosed agreement with patients. For Kaiser, the fee may be as low as $20, based on the plan, and up to $50 for CHP's self referral program. For Aetna and Cigna this fee is typically $40- $50. These insurers limit reminbursement for acupuncture to two 15-minute units of acupuncture. The type of holistic care Wellness At The Center offers does not allow for treatments of this duration, typically running 60-75 minutes with 3-4 units of acupuncture, and additional modalities as needed.
FSA or HSA may be used for these costs. The stagnant reimbursement rate for acupuncture by these carrirs over the last decade in concurrence with a steady rise in both cost of living and cost of doing business has made this fee a necessity. This policy allows our providers to maintain the quality of care patients expect and that we demand of ourselves as medical providers. Many clinics do not charge this fee and we completely understand if this causes you to look elsewhere. Even if paying this fee, there is still a significant difference between the cost for patients using their insurance and the out of pocket rate for treatment, starting at $130. Please, don't hesitate to contact us with any further questions or concerns.