If you are ready to start your path to better health with your first appointment at Wellness At The Center, schedule online or call us today.
ACUPUNCTURE:
Your first visit consists of of a complete health history and discussion of your primary concerns that bring you to care. This takes about 90 minutes. Follow up visits are typically 60-75 minutes, with a brief update in status and continue to address those concerns. While a standard treatment plan is about 10-12 visits, I like to see improvement within 2-3 visits and hope for significant improvement in 5-6 treatments. This is a generalization though, as every condition and patient is different; it can take longer to elicit change in more chronic issues and people have varied responses to treatment. The most common thing reported following a treatment is an overall sense of calm or wellbeing and increased baseline vitality.
CHIROPRACTIC:
Your first one-hour visit consists of of a complete assessment and intake, with treatment specifically tailored to you or your child's needs.


New Patient Forms
When you schedule your appointment online, please be sure to provide your full name, date of birth and email. Forms for Acupuncture can be completed by you online prior to your appointment. You will be sent a email from our secure "Patient Ally" system and, after registering, you will see a "Documents" section where you can securely complete your intake forms. Please complete all forms in this section at least 24 hours prior to your appointment time.
You are also welcome to fill these out with us, just arrive about 15 minutes prior to you scheduled appointment time.
Appointments are available Monday – Saturday 9am – 7:30pm, based on availability. If seeking an appointment within the next 18 hours, you must call to schedule. Otherwise you may book online or by phone. 
Insurance

   
If you will be using insurance for your visit, please call (503-255-7000) or fax (503-255-7001) with the following information, or add it in as a "note" when scheduling online:
Your full name and Date of Birth

The insurance subscribers' full name and Date of Birth (if not yourself)

Insurance company name, subscriber ID, Group # and Phone number for providers from the back of the insurance card

Email  for Patient Ally enrollment
We are in-network or otherwise accept most insurances, including the following:
Blue Cross Blue Shield(Regence / Anthem)


Cigna / Great West

Coventry

First Choice Health

Health Net

Health Republic

Kaiser Permanente (with doctor's referral or Worker's Comp)


Lifewise of Oregon

Majoris

Multiplan

MODA

OHP / Medicaid

Pacific Source

Providence Preferred Plan/Providence

Providence MCO (Worker's Compensation)

Samaritan

United Health Care

All Motor Vehicle Accident Claims
The combination of weekly Chiropractic, Acupuncture and Massage Therapy are a dynamic trio used in recovery from traumatic injury to reduce inflammation and manage pain, realign the body and support the body's  return to prior condition. Avoid enduring long recovery times, the extended use of pain medications, limited range of motion or diminished functional ability long term.
Motor Vehicle Accident Injuries 

   Our providers have collectively administered thousands of treatments to help people who have been injured in motor vehicle accidents.  Oregon residents may be entitled to $15,000 of medical care (Personal Injury Protection) which will cover all medical care needed as a result of an injury in an auto accident, including your intake with a primary care M.D. or Chiropractic Doctor, Massage Therapy and Acup
uncture treatments.
Work Related Injuries

   If you are injured through work, your medical treatments will be covered by worker's compensation insurance.  No referral is required initially, and your Chiropractor and Acupuncturist can refer you for massage if deemed necessary.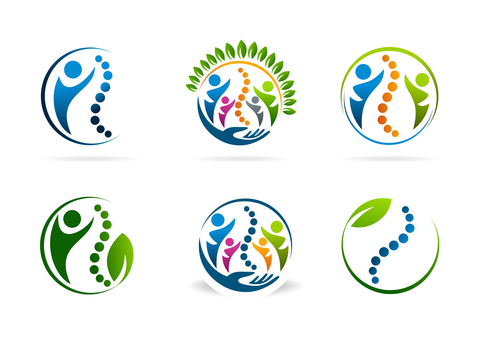 [/fusion_text]