Massage Therapy has been used throughout time to heal injuries, rework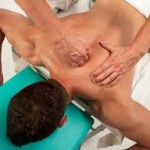 physical maladaptations and release pain from injuries and trauma. People turn to Massage Therapy to find relief for many different reasons. The most commonly cited reason is to relieve stress and reduce tension, however, research shows a sharp increase in therapeutic use to assist in recovering from car accidents, sports injuries and work injury. A recent study by the AMTA – American Massage Therapy Association– shows that 32 percent of Americans are seeking massage for "medical and health reasons". This 32% finding is significant, as it means the use is for medical and health purposes is tying the purpose of "relaxation and stress reduction" for the first time as the top reasons people seek out Massage Therapy.
In fact, a vast majority of Americans, 86 percent, agree that massage can be effective in reducing pain, and 85 percent agree that it can be beneficial for health and wellness.
What are the two main reasons people see various types of Massage differently? Well, the education requirements are stringent for any licensed profession and a Licensed Massage Therapist (LMT) goes through extensive training in Anatomy & Physiology, Western and Eastern Medical foundations, ethical and safety compliance training, not to mention hundreds of hours of hands on training in specific modalities and technique. All of this prior to passing rigorous board examinations. This is why this therapy is considered an effective medical treatment for injury and musculoskeletal pain. The descriptions below may help to further illuminate the differences between various types of Massage.
Common Massage – Relaxation and Stress Reduction
While massage for stress and tension reduction are extremely important, the modalities used therein are usually consistent with basic Swedish strokes which generally focus on the entire body, using light to moderate pressure and always taking into account the clients likes and dislikes with regard to use of oils or lotions, the use of scented candles, and perhaps music choice. This type of massage is usually found in a day spa, sport club or salon type business and done as a pampering treat or for a special occasion.
Therapeutic Massage – Medical and Health Concerns
When medical professionals, including Licensed Massage Therapists (LMT's),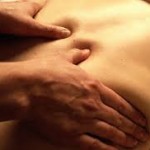 talk about Therapeutic Massage, generally they're referring to a medical therapy that will assist in helping achieve the primary goal of reducing one's discomfort and pain due to a trauma (as in an accident or sports injury) or an overuse injury – often times caused by repetitive motion or postural and ergonomic issues. MD's, Chiropractors, ND's and other acute care referring physicians will first stabilize their patient who may have been in a car accident, had a sport or work related injury or a wide variety of other pain-creating physical conditions and then refer them for continued therapy. This doesn't mean that a person has to have a referral to see a Massage Therapist. Any individual is always free to make that decision on their own.
Often this reason to seek care can be something like a pulled muscle from a domestic task like yard work needs to be addressed or will take a long time to heal, sometimes improperly and with tangental issues arising from overcompensating with other muscle groups to make up for the injury. Since muscle is attached to bone, there stands a chance that the pulled muscle will have a gait-changing (the way we move about) effect. A professional massage therapist will always perform an intake and health evaluation prior to a session and determine whether the client's own primary care doctor should be consulted before continuing.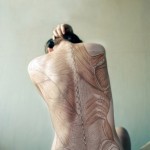 Different modalities such as Deep Tissue, Sports Massage and Trigger Point Therapy are used by highly trained therapists to effectively address muscular imbalance due to the any one of the previously mentioned causative factors. The applications of these techniques tend to lead the focus directly to a specific muscle or group of muscless' origins and insertions, with consideration of how they relate to joint function.
Another distinction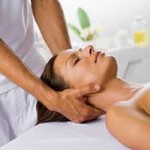 of the two types (Relaxation vs Therapeutic) is that in the case of the Therapeutic massage, multiple visits are part of a standardized treatment plan suggested by the therapist or referring physician to maximize the chance for optimal recovery outcomes.
Most insurance companies accept Massage Therapists' credentials for participation on professional provider panels, reinforcing the growing acceptance of this valuable therapy in any rehabilitation treatment plan.